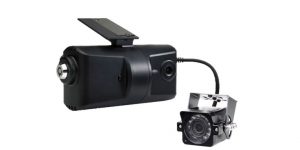 LoneStar Tracking's 3G/WiFi enabled vehicle accident camera is the world's most advanced incident camera with powerful 3G (or Wi-Fi) video transmission with tracking and telematics data. Developed to provide evidence of events leading up to and during a road traffic accident, our dashboard accident camera solution provides instant notifications & videos of incidents in less than one minute!
The camera system features a 720p wide angle HD camera, 3-Axis G-Sensor, microphone, two SD card slots, integrated GPS receiver, permanent power cable with optional vehicle input sensors and a tamper-resistant design. An optional 2nd camera ('plug & play') can be connected to the main unit for recording the driver, rear of the vehicle, side view or blindspots.
LoneStar Tracking offers GPS Fleet Tracking and Remote Asset Monitoring solutions that are easy to use, reliable and guaranteed to deliver measurable results quickly. With LoneStar Tracking you'll have peace of mind knowing that you have the tools to effectively manage and monitor your fleet vehicles and assets in real time.